We celebrated our traditional Thanksgiving of this year this past Thursday, November 26, 2020. We are one of the very few Nations in the world that formally celebrates Thanksgiving by making it a National Holiday. Thanks be to God that we are thankful! Thanksgiving is an expression of our attitude of gratitude, first and foremost, to God, our families, others, and ourselves. It is an attitude that springs up from our hearts when we realize the positive impact and influence of others in our daily lives.
I want to share one of my recent experiences that opened my inner eyes, granting me some insight and an attitude of gratitude. In the first week of November, a tropical storm hit the Northern part of Georgia, affecting about a million customers, depriving them of power. I was also part of this power outage. It kept me almost three days in darkness. I could not prepare my food (what I have is an electric stove), not work on my computer, no heating, and cooling, and certainly, they were hard days. This power outage was caused due to some damage to the power supply system. Electricity is the fruit of human inventions, and the supply system is also the fruit of human labor, which caused stress and paralyzed me for three days in my daily life.
"Most of the time, most of us look at only one side, and the other side is taken for granted."
This experience surprised me by making me realize the level of my dependence on electricity and several other human-made products in this modern time. It gave me an insight; what if I wake up one day to a day where there is no free oxygen available anymore to breathe?  As we know, the oxygen that we breathe is freely available now in nature that is a gratuitous gift from God, which is not a product of human labor at all. If so, how will I deal with it?  What will be the level of my stress and that of my fellow human beings around me?  I cannot honestly imagine!!! I suppose humanity may go crazy, and we will all fall dead one by one, and this world will become a single cemetery where there is no one to care and clear the dead, not even burry or cremate! What a sad state of a situation to imagine!
What if the Sun decides to take a week off? How will we be???  How will we deal with it? Unimaginable, I suppose! Then, the whole planet called Earth will be a frozen ball! All I can do is to pray that the Sun does not take off! What if God dies? (although it is a logical impossibility) All the order that He had put in place is no more going to be good, and there are chaos and confusion in the entire world at all levels of human existence. What will we do then? I have no answer, and only my prayer is that I don't reach that situation at all!  When God is dead, there is no one to hear my prayer, and there is no reason to pray as well. These are all my childish imaginations, you know, and it is possible to think this way as well. It is our wish and prayer that we don't reach the above-mentioned situation in life. But it is not totally an impossibility. We don't know, maybe or may not be, someday or one day or never a day!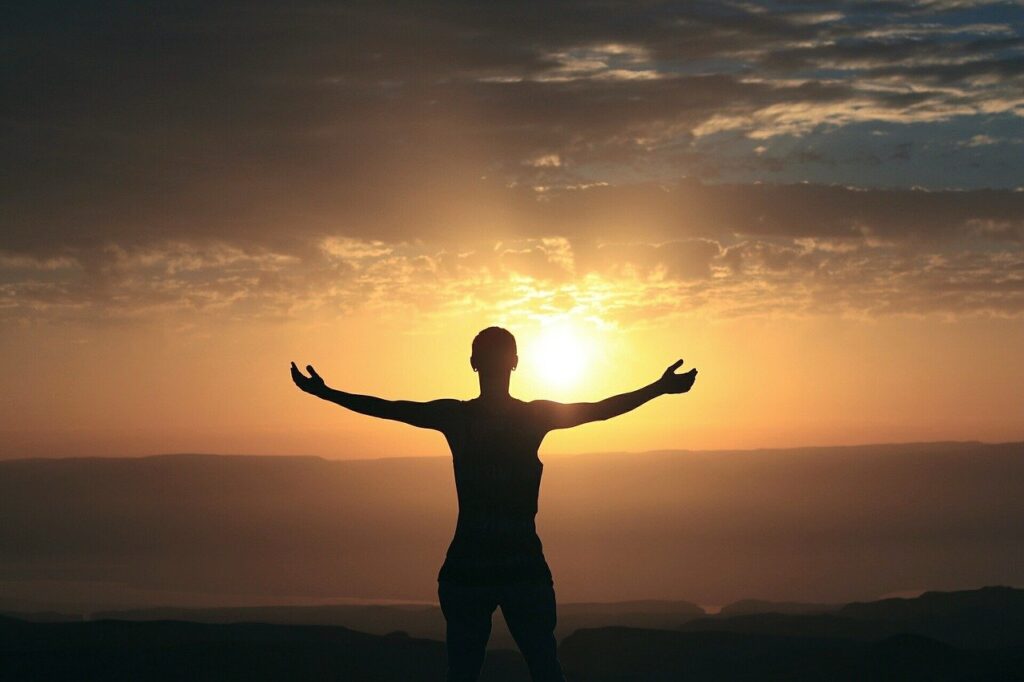 Let me ask you this? Do you ever look at the flip side of the coin that you hold? Most of the time, most of us look at only one side, and the other side is taken for granted. I only mentioned some of the possible writings on the flip side of your life and that of mine! Taking for granted is an attitude that we develop most of the time consciously or unconsciously, and there are dangers involved in them. We know from real life that we cannot take everybody for granted every time, nor take others for a ride in life.
It is imperative that we need to develop an attitude of gratitude in our lives. It is a call for some of us to look at the other side of the globe, where the realities are a lot different from where we live today. However, our beloved Nation, the United States of America, is an excellent example for us and the rest of the world in this regard. Let us be men and women who foster the attitude of gratitude and make life an act of gratitude to God, the Nation, family, and others around us! 
Fr. Tomy Puliyan, MSFS
"Holiness and Happiness through Wellness and Wholeness."